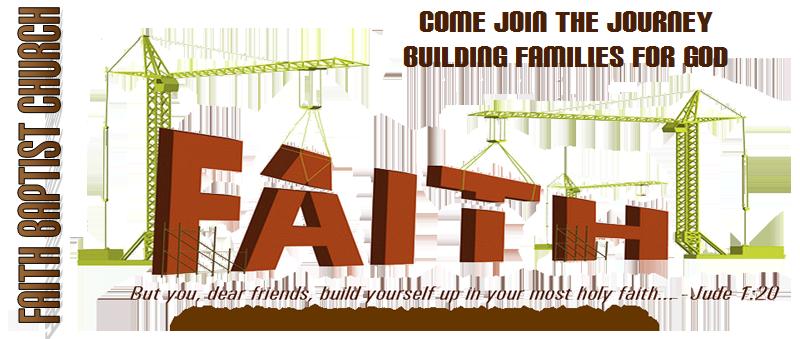 Where will you be Sunday?
If you are looking for a church home we invite you to come worship with us this Sunday! We would love to meet you and get to know you. Our Sunday School starts at 9:30 with classes for everyone. Our Morning Worship is at 11 a.m and Evening Worship is at 6 p.m. Sound Bible teaching and preaching, and a warm loving family of God.
Join us this Sunday and every Sunday! Also join us Wednesdays at 7 p.m. for Bible Study and Prayer, and programs for children and teens!
Just passing through? Come make us your home away from home!
WATCH US LIVE!
http://www.sundaystreams.com/go/fbcvb
Each Sunday we will live stream our Sunday School & Morning Worship Services
9:30 a.m. Sunday School & 11 a.m. Morning Worship
We invite you to worship with our growing family, where faith in God is our foundation.
Here at Faith we put Christ first and follow His commandment to love one another even as He loved us!
You're invited to join us! We look forward to meeting you!!
Wednesdays for all children ages 3 - 12th grade. Word-of-Life Clubs for all!
New year begins September 7th!